MayHaw HR
The complete HR Solution!
MayHaw HR is a Human Resource Management application developed by Maptell in association with Atma Technologies Private Limited. This cloud-ready application helps organizations to create and manage the employee database, streamline and improve the efficiency of the workforce and create and run payroll. The application has built-in multi-currency support and user permissions. The cloud-ready architecture enables it to handle the HR tasks of multiple organizations at a time.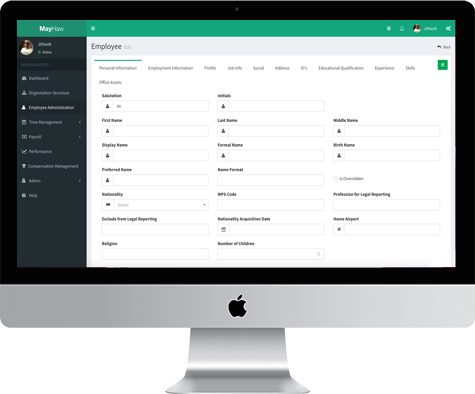 HR Admin
Create the organization details with all the administrative units, departments and region details. Import or create the employee records with employment details, personal information, educational details, skills and the office assets assigned to your workforce.
Company details
Position Management
Employee details
Organization Structure
Time Management
Manage work schedules, time sheets, holidays, leave types and leaves. Helps to understand who's on leave, the pattern of absence, authorization of leave requests based on workflow and leave profile management.
Attendance management
Leave Management
Calendar Integrated
Time Sheet Visualization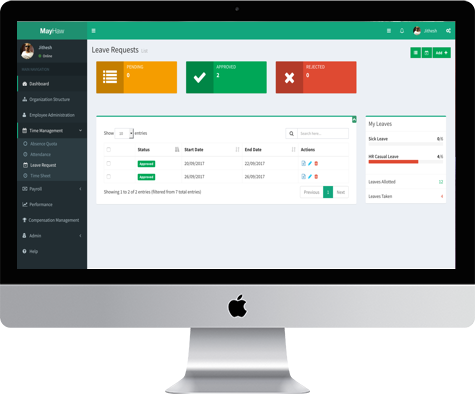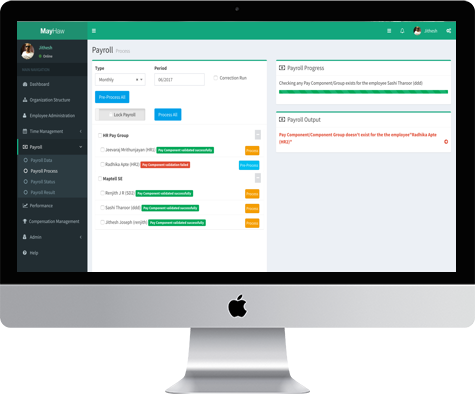 Payroll
Enter, manage and process payroll data for the frequency of your choice. Customize the pay components and groups based on your payment preferences. Support for both earnings, deductions and tax profiles. The payroll processing is as easy as a mouse click!
Batch creation of payroll
Duplicate payroll data
Payroll correction run
payroll status recording
Expense management
Compensation Management
The business world is highly dynamic and is dependant upon political and economic factors. The Compensation Management module helps to visualize and analyze the financial consequences in advance. What will be your employee cost if there is an increment or decrement? Plan the budget before recruiting personnel.
Budget change analysis
Cost cut analysis
Recruitment budget
Pay component level
Amount and percentage